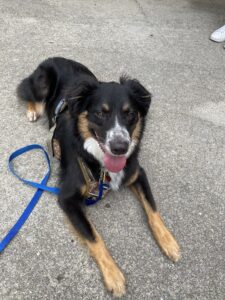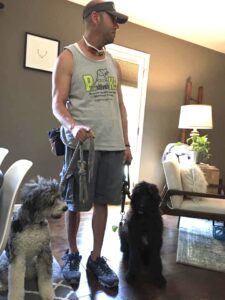 During your K9s stay with us they will be treated like one of our own.  They will be socializing with us and our K9s the entirety of their stay.  At night they will sleep in their own crate inside of our home.  During the day they will have their training sessions as well as have fun playing during their breaks.
Our programs are created specifically to address the undesired behaviors of your K9.  In every program we teach rules, boundaries, limitations and obedience.  We also incorporate field trips into certain programs, so your K9 will learn what is expected of them even when in public spaces.  We teach your K9 how to communicate with us to build an understanding of what we expect from them.  They will be introduced to various methods that will properly teach them how to learn.  We use fun methods that will engage your K9 in ways that they will enjoy and will even desire to learn.
As part of our programs,  you will also receive follow up training sessions.  This is where we will train you, the human on how to maintain and improve your K9s behaviors.  We will teach you all about proper K9 communication (How to Speak Dog) and how to properly play games and utilize the methods we used with your K9 in order to build and improve your relationship with each other.  You will also receive virtual support for the lifetime of your K9.
THERE WILL BE A $500.00 NON-REFUNDABLE DEPOSIT REQUIRED AT THE TIME OF RESERVATION FOR ALL BOARD AND TRAIN PROGRAMS.  THIS DEPOSIT IS NOT AN ADDITIONAL FEE AND WILL GO TOWARDS THE FEE OF THE BOARD AND TRAIN PROGRAM SELECTED.
WE ALSO OFFER PAYMENT PLANS.

If you have a K9 that needs help with aggressive behaviors we may be able to offer board and train services.  Each case is different and we would love for you to contact us to see if we can help you.  If we cannot offer board and train, we can usually offer one on one private sessions in your home.