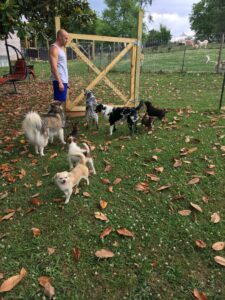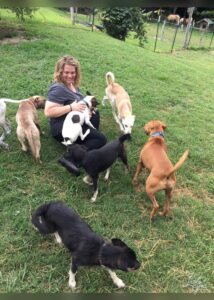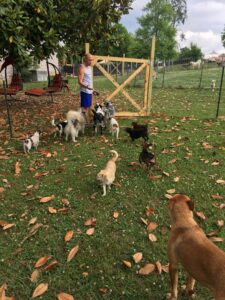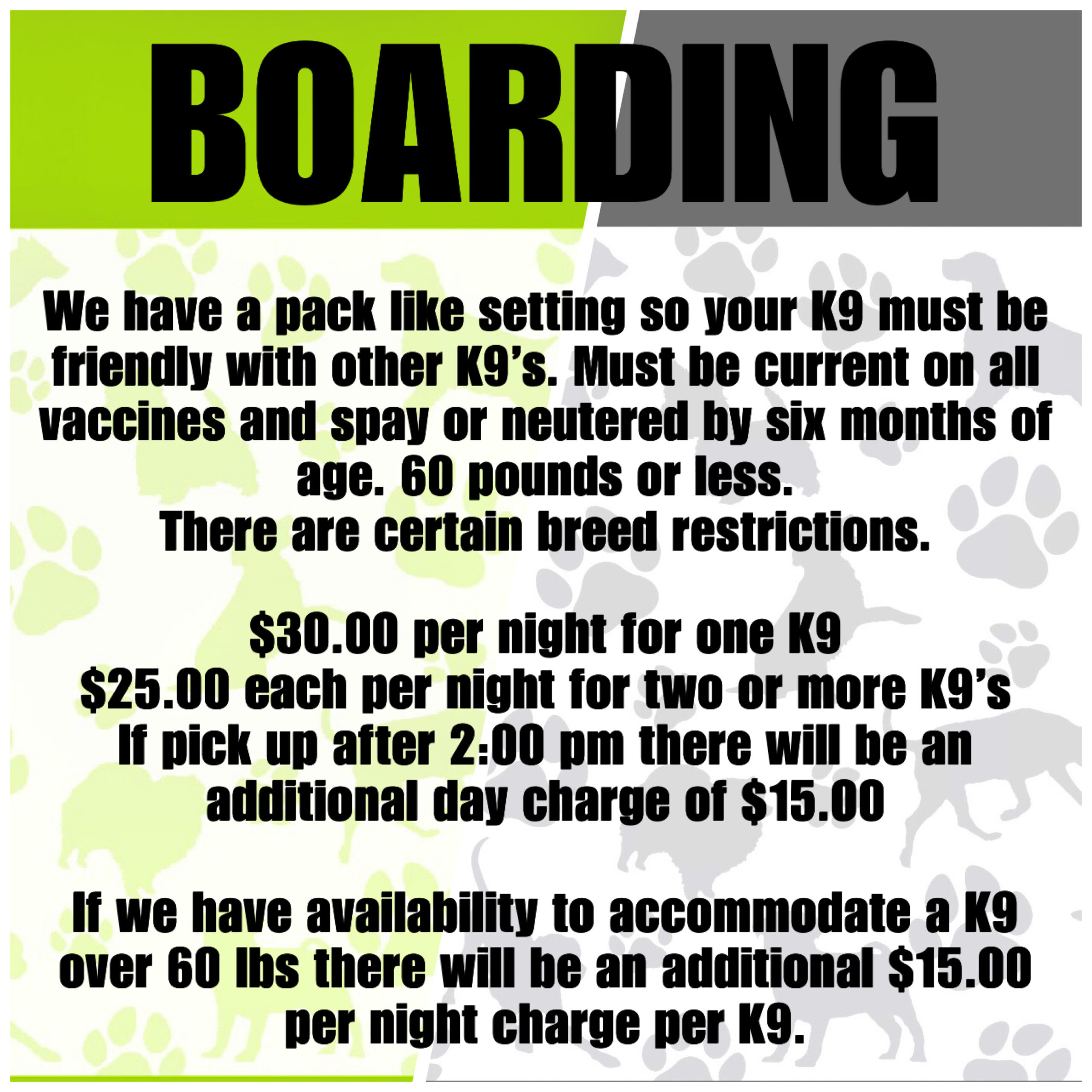 Your K9 will have an absolute blast while staying with us in our home based environment while you go on your vacation!  Your K9 will have plenty of playtime and socialization with other pups and the freedom to stretch out and run and explore our separate yard enclosures.  We will even have an agility yard in the near future!  We also have small kiddie pools for lounging and playing in as well as a sprinkler for their enjoyment (summer months)!
What sets us apart from the others?  We run Pawsitively K9 from our home and consider this a home away from home environment for your K9.  We are experienced with dogs and know their behaviors, which stems from years of experience of rescuing dogs and training dogs.  You will feel relaxed to know your K9 is with experienced folks who practically speak Dog!
No sitting in stressful boring kennels waiting all day to be let out, we are non stop all day here and someone is always here with your K9.  We do crate at bedtime for safety reasons and each K9 will have their own crate unless they come with a buddy and prefer to be together.  We have extra large crates to accommodate two larger dogs or three to four smaller dogs, if this is how they normally sleep.  We want them to feel comfortable and have a great time.  If your K9 is more laid back and doesn't want to be bugged by others that want to play play play, well then they can chill on our couch with us, hang out on our covered back porch/patio area or join others in a designated yard for those who want to relax.
You just provide the food your K9 likes (this is best for their tummies) for the duration of the stay in an unopened bag or in  zip loc bag(s) and any treats and we will spoil them just like you would.  We also have goodies for your K9 to enjoy such as treat filled Kongs bombs, frozen or room temp for just a few dollars!

While we do not offer grooming at this time, We do offer nail trimmings for an additional fee.  We will do our best to keep your K9 looking their best while here.  With all the activity and playtime they are bound to get a little dusty.  We are not an expensive fancy K9 resort so if you are looking for prim and proper this may not be the best place for you to board your K9.  Now if you are looking for happy, fun, energized, full on play and not afraid to get a little dirty while having fun.....then this is the place your K9 needs to be!