WE TEACH YOU HOW TO SPEAK DOG!
WE ARE PASSIONATE ABOUT HELPING K9s AND HUMANS COEXIST INSIDE THE HOME BY CREATING A MUTUALLY BALANCED AND HAPPY LIFE BETWEEN MEMBERS OF THE PACK (FAMILY).
WHAT SEPARATES US FROM THE REST?
FOR SIX YEARS WE HAVE BEEN SURROUNDED BY PACKS OF K9s 24/7 IN OUR HOME!  WE HAVE ESTABLISHED A SEPARATE NON PROFIT RESCUE-PET PATH AND WE HAVE FOSTERED OVER 365 K9s FROM OUR HOME IN THE LAST FIVE YEARS.  NEEDLESS TO SAY WE KNOW K9 BEHAVIOR VERY VERY WELL. 
UNLIKE MANY WHO ONLY ADHERE TO ONE OR TWO TYPES OF TRAINING STYLE OR TECHNIQUES, WE ARE NOT TIED TO A SPECIFIC TYPE OF TRAINING.  WE ARE ALWAYS EXPANDING OUR TRAINING EDUCATION AND KNOWLEDGE SO THAT EACH K9 CAN RECEIVE WHICHEVER METHODS WORK THE BEST FOR EACH INDIVIDUAL K9!
---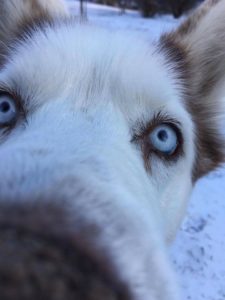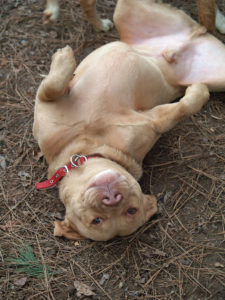 WHY DID WE DECIDE TO DO THIS?
OUR PASSION FOR HELPING ANIMALS HAS ALWAYS BEEN PART OF OUR LIVES. WE BECAME MORE PASSIONATE WHEN WE CREATED A 501(C)(3), NON-PROFIT K9 RESCUE.  WE RESCUE K9s AND REHABILITATE THEM SO WE CAN ADOPT THEM TO GREAT HOMES.
THROUGH RESCUING K9s WE NOTICED THAT MANY K9s AND THEIR HUMANS WERE HAVING BEHAVIOR ISSUES AND SURRENDERING THEIR K9.   MANY OF THESE K9s WERE UNBALANCED AND SENSED FRUSTRATION FROM THEIR HUMANS WHICH ESCALATED UNWANTED BEHAVIORS.  WE REALIZED THAT MANY OF THESE FAMILIES DID NOT WANT TO GIVE UP THEIR K9.  THEY SIMPLY NEEDED ASSISTANCE, EDUCATION AND GUIDANCE. WE HAVE GAINED MUCH EXPERIENCE AND KNOWLEDGE AND HAVE ENCOUNTERED MANY K9 BEHAVIORS THROUGH RESCUE WORK.

IN ADDITION TO OUR EXPERIENCE RESCUING WE ALSO EXTENDED OUR EDUCATION WITH, AKC CANINE GOOD CITIZN AND ANIMAL BEHAVIOR INSTITUTE AND BECAME CERTIFIED FOR K9 TRAINING AS WELL AS EXPANDED OUR TRAINING ON BEHAVIOR MODIFICATION.

OUR TRAINING PHILOSOPHY IS THE CREATION OF A BALANCED ENERGY IN ORDER TO PROPERLY COMMUNICATE WITH YOUR K9.  USING SPECIFIC TECHNIQUES, WE REHABILITATE K9s AND TRAIN HUMANS TO RESOLVE UNWANTED BEHAVIORS AND LIVE HAPPY BALANCED LIVES.
THE TRAINING PLANS WE CRAFT ARE NOT ONE SIZE FITS ALL. EVERY SITUATION IS UNIQUE, OUR PLANS ARE CREATED SPECIFICALLY FOR EACH INDIVIDUAL SITUATION. THESE TECHNIQUES SHOULD NOT BE USED TO TRAIN ANOTHER K9 AND HIS/HER HUMAN(S) WITHOUT CONSULTING WITH A PROFESSIONAL.  MORE HARM THAN GOOD COULD RESULT FROM ATTEMPTING TO UTILIZE CERTAIN TRAINING TECHNIQUES OR BEHAVIOR MODIFICATIONS WITH A K9 FOR WHOM THE TRAINING WAS NOT DESIGNED.
---
WITH OUR EXPERIENCE, PATIENCE, UNDERSTANDING AND EDUCATION WE CAN HELP YOU.
---